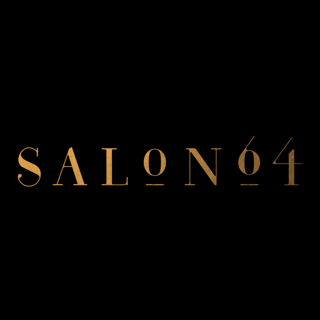 Salon64
Plush London salon with coffee & champagne bar
room 14 Bateman Street, London, W1D3AG
Group size:
Prices:



Drinks:

2 - 8


Blow Dry


£50pp | 45 mins)


Express Dry Styling


£39pp | 30 mins


Salon64 offer an imaginative menu of wine, cocktails and coffees / teas from their own bar - they even have their own Salon64 signature coffee brand!

Alcoholic beverages available till 8pm
Salon64 is the perfect combination of high end luxury destination salon and social hub.

Come in with your friends and enjoy fabulous blow dries or dry styling while sipping cocktails, touching up your make up and charging your mobiles in their opulent surroundings.
Salon64 is a LUXE Salon, part of our handpicked collection of premium salons for that extra special treat.
Tottenham Court Road / Piccadilly Circus
14 Bateman Street, London, W1D3AG
Services
Blow Dry - Blow Dry (45 mins)
Duration: 45min
£50 pp
What better way to pamper yourself and your friends than a relaxing blow dry experience?
A 45 minute blow dry will give your hair all the time it deserves and allow the stylist to create the most gorgeous style for you.
If you are one of those lucky people with long or thick hair, this is the blow dry for you.
Styling - Express Dry Styling (30 mins)
Duration: 30min
£29.25 pp
Looking for the fast way to fabulous? You'll be amazed what wonders we can work with our dry styling magic.
A little straightening, teasing or tonging here and there in combination with the right products will give your hair great shape, volume and style without taking too much of your time.

Please arrive with clean hair with no product.
Salon64 Instagram feed