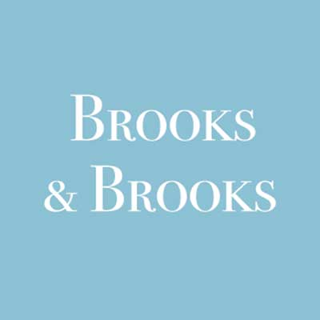 Brooks & Brooks
British Hairdresser of the Year 2017
room 13-17 Sicilian Ave London WC1A 2QH
Group size:
Prices:





Add ons:



Drinks:

2 - 4


Blow dry


£35pp | 45 mins


Express Dry Styling


£25pp | 25 mins


Hair Up / Party Hair*


£50pp | 1hr


Gloss treatment


£15pp | 15 mins


Hair Mask


£15pp | 15 mins


They'll lay on the Bucks Fizz. Teas and coffees also available
Brooks & Brooks have a dedicated space in their salon for group blow dries. Choose from a standard blow dry, hair up / party hair or express dry styling.
You can even leave your bags at the salon and pick them up the next day!
*Party hair includes tonging, casual hair up and clip in extensions. Please bring your own clip in extensions
Brooks & Brooks is a LUXE Salon, part of our hand-picked collection of premium salons for an extra special treat.
Holborn
13-17 Sicilian Ave London WC1A 2QH
Services
Blow Dry - Blow Dry (45 mins)
Duration: 45min
£30 pp
What better way to pamper yourself and your friends than a relaxing blow dry experience?
A 45 minute blow dry will give your hair all the time it deserves and allow the stylist to create the most gorgeous style for you.
If you are one of those lucky people with long or thick hair, this is the blow dry for you.
Styling - Express Dry Styling (25 mins)
Duration: 25min
£30 pp
Looking for the fast way to fabulous? You'll be amazed what wonders we can work with our dry styling magic.
A little straightening, teasing or tonging here and there in combination with the right products will give your hair great shape, volume and style without taking too much of your time.

Please arrive with clean hair with no product.
Styling - Hair Up (60 mins)
Duration: 1h
£30 pp
Looking for gorgeous party hair? Elegant and fun and undone just enough, our casual hair ups will make you look like the coolest girls in the room.
You can even bring your own extentions for our stylists to use.

No wash included so please arrive with clean, dry hair with no product so we can fully work our magic.
Add on - Gloss Treatment
Duration: 15min
£15 pp
A gloss treatment gives your hair that extra shine, boosts dull hair and helps smooth fly aways.
The treatment is great for conditioning, will leave your hair much softer to the touch and off-the-charst shiny!
A gloss will also enhance and refresh your current colour, so they're great to use in between colour appointments.
Add on - Hair Mask
Duration: 15min
£15 pp
Enjoy the deeply nourishing and healing powers of a mask - the mini spa day for your hair!
The more high-powered counterpart of a conditioning treatment, a hair mask will work its way deep inside the cuticles to intensily hydrate and nourish, even repair some of the damage caused by all these things we put our hair through from day to day!