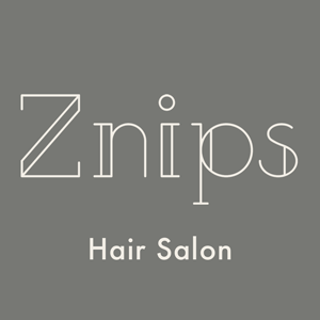 Znips
Boutique salon in Victoria
room 75 Wilton Rd, Pimlico, London SW1V 1DE
Group size:
Prices:



Add ons:

Drinks:

2 - 4


Blow Dry


£31.50pp | 45 mins


Express Dry Styling


£25pp | 25 mins


Conditioning Treatment


£15pp | 15 mins


Complimentary teas & coffees
Znips is an acclaimed boutique hair salon just a hop and a skip from Victoria station.
Blending modern style with a chic French decor, the salon provides the perfect setting for a group blow dry, while their high quality organic products will add a touch of luxury to your hair.
Znips can accommodate groups of up to 4.
Victoria / Pimlico
75 Wilton Rd, Pimlico, London SW1V 1DE
Services
Blow Dry - Blow Dry (45 mins)
Duration: 45min
£31.50 pp
What better way to pamper yourself and your friends than a relaxing blow dry experience?
A 45 minute blow dry will give your hair all the time it deserves and allow the stylist to create the most gorgeous style for you.
If you are one of those lucky people with long or thick hair, this is the blow dry for you.
Styling - Express Dry Styling (25 mins)
Duration: 25min
£25 pp
Looking for the fast way to fabulous? You'll be amazed what wonders we can work with our dry styling magic.
A little straightening, teasing or tonging here and there in combination with the right products will give your hair great shape, volume and style without taking too much of your time.

Please arrive with clean hair with no product.
Add on - Conditioning Treatment
Duration: 15min
£15 pp
Treat your tresses to some much needed TLC with a conditioning treatment that will restore your hair's moisture and leave it feeling silky smooth.
Znips Instagram feed