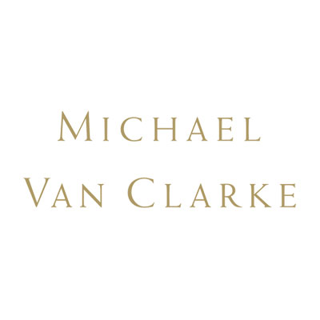 Michael Van Clarke
"The Most Professional Salon In London" - Vogue
room 1 Beaumont St, Marylebone, London W1G 6DF
Group size:
Prices:





Add ons:

Food & Drink:

2-4


Blow Dry


£30pp | 30 mins


Express Dry styling


£22.50pp | 20 mins | No wash


Hair Up


£60pp | 1 hr | No wash


Conditioning Hair Treatment


£20pp | 15 mins


There is a fully functioning restaurant and bar on site serving freshly prepared artisan food for breakfast, lunch and dinner and a hand picked selection of wine, prosecco, cocktails and smoothies. 50% off all food and drink for The Blow Dry Club members.
Located in the heart of Marylebone, Michael Van Clarke is the epitome of a luxury salon known for its innovation and excellence in hairdressing.

All blow dries come with a relaxing head massage and a wash with their own exclusive '3 More Inches' shampoo - packed with cashmere protein to work its magic on your hair.

They also offer makeup, as well as a variety of beauty services including nails, lashes and threading.

With 50% off all food and drink for The Blow Dry Club members at their on site restaurant and bar, Michael Van Clarke is the perfect destination to socialise with friends and experience great hair together.

Michael Van Clarke is a Luxe Salon, part of our handpicked collection of premium salons for an extra special treat.
Baker Street / Regent's Park
1 Beaumont St, Marylebone, London W1G 6DF
Services
Blow Dry - Blow Dry (30 mins)
Duration: 30min
£30 pp
Take your hair to higher heights in just half an hour with a 30 min Blow Dry.
Includes a wash so the stylists can really work with your hair's texture and be creative with their styling.
Lucky enough to have long, thick hair?
Thicker tresser need a bit more time - choose our 45 min Blow Dry so we can properly weave our magic for you.
Styling - Express Dry Styling (20 mins)
Duration: 20min
£22.50 pp
Looking for the fast way to fabulous? You'll be amazed what wonders we can work with our dry styling magic.
A little straightening, teasing or tonging here and there in combination with the right products will give your hair great shape, volume and style without taking too much of your time.

Please arrive with clean hair with no product.
Styling - Hair Up (60 mins)
Duration: 1h
£60 pp
Looking for gorgeous party hair? Elegant and fun and undone just enough, our casual hair ups will make you look like the coolest girls in the room.
You can even bring your own extentions for our stylists to use.

No wash included so please arrive with clean, dry hair with no product so we can fully work our magic.
Add on - Conditioning Treatment
Duration: 15min
£20 pp
Treat your tresses to some much needed TLC with a conditioning treatment that will restore your hair's moisture and leave it feeling silky smooth.
Add on - Makeup
Duration: 30min
£40 pp
Our professional make up artist will help you achieve a beautiful and 'relaxed' make up look in just 30 minutes.
Michael Van Clarke Instagram feed