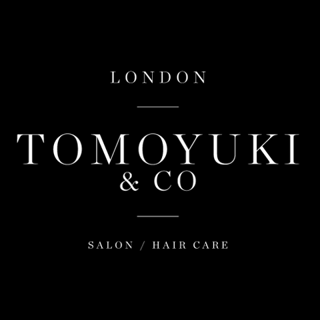 Tomoyuki & Co
Luxury salon near Oxford Circus
room 62 Great Titchfield St, Fitzrovia, London, W1W 7QQ
Group size:
Prices:



Add ons:




​


Drinks:

2 - 3


Blow Dry


£40pp | 45 mins


Express Dry Styling


£25pp | 20 mins


Steam Mist Natural Treatment


£15pp | 15 mins


Olaplex Treatment


£30pp | 15 mins


Aqua Gold Long Lasting Nourishing Treatment (lasts several weeks)


£40pp | 30 mins


Complimentary teas & coffees
Tomoyuki is a stylish and sophisticated boutique hair salon located close to Oxford Circus.
Their carefully selected team of creative individuals are on hand to make you and your friends look and feel amazing.
Manicures are also available - their nail technician is super creative and talented!
Oxford Circus
62 Great Titchfield St, Fitzrovia, London, W1W 7QQ
Services
Blow Dry - Blow Dry (60 mins)
Duration: 1h
£40 pp
What better way to pamper yourself and your friends than a relaxing blow dry experience?
A 1 hour blow dry will give your hair all the time it deserves and allow the stylists to create the most gorgeous styles for you.
Perfect for those who fancy more of a pampering experience.
Styling - Express Dry Styling (20 mins)
Duration: 20min
£25 pp
Looking for the fast way to fabulous? You'll be amazed what wonders we can work with our dry styling magic.
A little straightening, teasing or tonging here and there in combination with the right products will give your hair great shape, volume and style without taking too much of your time.

Please arrive with clean hair with no product.
Add on - Olaplex Treatment
Duration: 15min
£30 pp
It's not called the hair treatment from heaven for nothing - Olaplex will single-handedly safe your damaged hair!
This game changer actually permanently rebuilds the broken bonds in damaged hair, efectively reversing damage and 'resetting' your hair.
With even one treatment, you can swap crunchiness for soft smooth healthy silkiness.
Olaplex will help your hair feel like 'hair' again.
Add on - Aqua Gold Long Lasting Nourishing Treatment (lasts several weeks)
Duration: 30min
£40 pp
This deeply nourishing treatment may be on the pricier side, but its effects can last up to 4 to 6 weeks - so you can enjoy the benefits again and again.
Add on - Steam Mist Natural Treatment
Duration: 15min
£15 pp
The revolutionary Spa Mist treatment repairs and rejuvenates the scalp and hair, penetrating the cuticle of the hair to a greater depth and restores lifeless dull locks into a glossy runway–worth mane.
The Spa Mist uses ultra sound to generate mist and not steam from purified water, which nourishes, moisturises and conditions colour treated and damaged hair, resulting in healthy and youthful hair.
Great as a pre-blow dry treatment!
Tomoyuki & Co Instagram feed