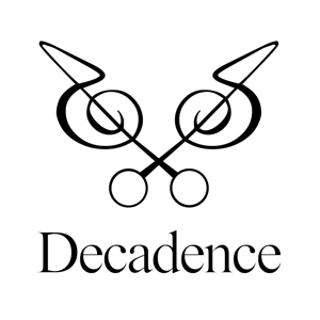 Decadence
Boutique salon in Fitzrovia
room 36 Store St, Fitzrovia, London, WC1E 7BS
Group size:
Prices:

Add ons:





Drinks:

2-3


Blow Dry


£30pp | 30 - 45 mins


Conditioning Treatment


£15pp | 15 mins


Gloss Treatment


£15pp | 15 mins


Olaplex Treatment


£25pp | 15 mins


Complimentary teas & coffees
Situated mere moments from Goodge Street and Tottenham Court Road stations, Decadence Hair & Beauty Salon is an exclusive boutique salon offering a glamorous retreat from the noise of the city.
Visit Decadence with your friends for flawless blow dries.
Decadence also offer a variety of beauty treatments including manicures, waxing and brows & lashes.
Goodge Street
36 Store St, Fitzrovia, London, WC1E 7BS
Services
Blow Dry - Blow Dry (45 mins)
Duration: 45min
£30 pp
What better way to pamper yourself and your friends than a relaxing blow dry experience?
A 45 minute blow dry will give your hair all the time it deserves and allow the stylist to create the most gorgeous style for you.
If you are one of those lucky people with long or thick hair, this is the blow dry for you.
Add on - Conditioning Treatment
Duration: 15min
£15 pp
Treat your tresses to some much needed TLC with a conditioning treatment that will restore your hair's moisture and leave it feeling silky smooth.
Add on - Gloss Treatment
Duration: 15min
£15 pp
A gloss treatment gives your hair that extra shine, boosts dull hair and helps smooth fly aways.
The treatment is great for conditioning, will leave your hair much softer to the touch and off-the-charst shiny!
A gloss will also enhance and refresh your current colour, so they're great to use in between colour appointments.
Add on - Olaplex Treatment
Duration: 15min
£25 pp
It's not called the hair treatment from heaven for nothing - Olaplex will single-handedly safe your damaged hair!
This game changer actually permanently rebuilds the broken bonds in damaged hair, efectively reversing damage and 'resetting' your hair.
With even one treatment, you can swap crunchiness for soft smooth healthy silkiness.
Olaplex will help your hair feel like 'hair' again.
Decadence Instagram feed