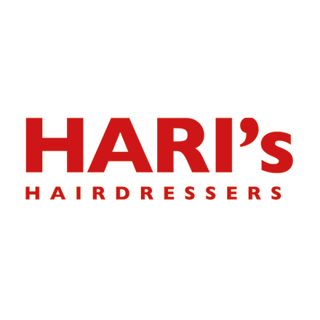 Hari's - Fulham Road
Celebrity hair salon on Fulham Road
room 88 Fulham Rd, Kensington, London SW3 6HR
Group size:
Prices:



Add ons:



Drinks:

2 - 4


Blow Dry


£35pp | 45 mins


Hair Up


£45pp | 1hr


Kérastase Rituals Treatment


£20pp | 15 mins


Gloss Treatment


£25pp | 15 mins


Hari's have a bar in the salon with teas, coffees and cocktails available for purchase
The original Hari's Salon is a chic and luxurious space.
Often mentioned as a top London salon by the likes of Tatler, Glamour, and The Times their creative team are always celebrated for their signature cuts, colour and blowdries.
Enjoy a group blow dry in their super friendly salon and expect to leave with fabulous hair.
Hari's is a LUXE Salon, part of our handpicked collection of premium salons for an extra special treat.
South Kensington
88 Fulham Rd, Kensington, London SW3 6HR
Services
Blow Dry - Blow Dry (45 mins)
Duration: 45min
£35 pp
What better way to pamper yourself and your friends than a relaxing blow dry experience?
A 45 minute blow dry will give your hair all the time it deserves and allow the stylist to create the most gorgeous style for you.
If you are one of those lucky people with long or thick hair, this is the blow dry for you.
Styling - Hair Up (60 mins)
Duration: 1h
£45 pp
Looking for gorgeous party hair? Elegant and fun and undone just enough, our casual hair ups will make you look like the coolest girls in the room.
You can even bring your own extentions for our stylists to use.

No wash included so please arrive with clean, dry hair with no product so we can fully work our magic.
Add on - Gloss Treatment
Duration: 15min
£25 pp
A gloss treatment gives your hair that extra shine, boosts dull hair and helps smooth fly aways.
The treatment is great for conditioning, will leave your hair much softer to the touch and off-the-charst shiny!
A gloss will also enhance and refresh your current colour, so they're great to use in between colour appointments.
Add on - Kérastase Rituals Treatment
Duration: 15min
£20 pp
Experience luxurious, in-depth and sublime hair transformation with our Kérastase Hair Beauty Rituals.
Suitable for all hair types, these intensive treatments combine high performance concentrates and boosters to give your hair suppleness, strength and shine.
At the salon your stylist will recommend which particular Kérastase ritual best addresses your hair desires. With over 20 options.
Hari's - Fulham Road Instagram feed